Dukascopy Bank is a Swiss virtual bank and online trading platform founded in 2004 that provides multicurrency account, crypto services and forex trading through Swiss FX Marketplace.
Benefits of Using Dukascopy Bank
The bank is very secure since a Swiss Bank regulates funds
Every client gets insurance of up to CHF 100,000 for deposits
You can transfer money from your account to another account instantly
The bank supports multi-language 24/7. You can reach the support team through a video chat live chat, email or website.
The bank offers a wide range of products ranging multicurrency account (MCA) to crypto trading.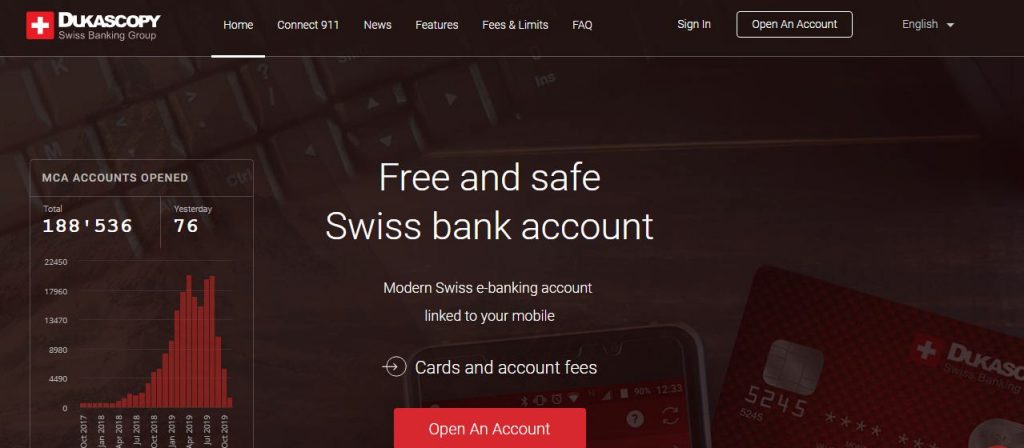 Some of the services Dukascopy multi-currency account (Dukascopy MCA) provides include foreign exchange, stock, CFDs, metals, cryptocurrencies and commodities. Besides, you can choose whether to use e-banking, credit card or current account. The bank offers more information through its website, online television Dukascopy TV and online community. Dukascopy Bank is regulated by the Financial Market Supervisory Authority (FINMA), a financial market regulator.
Dukascopy Account Types
Dukascopy Multicurrency Account/Dukascopy MCA
The bank is providing a multi-currency account available all over the world with a few states excluded. You can access the MCA Account through the website or Dukascopy app. You can open an MCA Account remotely at any time from anywhere around the world except in non-serviced countries. You will need to make a short video call with a bank representative.
The MCA Account comes with an IBAN number that is cheap, secure and you can use it to make free instant payments and purchases both online and offline. With an IBAN number, you can make free instant payments and hold money in different currencies; EUR, USD, GBP and CHF. The account also offers PayWave and PayPass. Besides, you can withdraw cash from the ATMs using either a MasterCard or Visa in various currencies.
The MCA Account is integrated to the Dukascopy Connect 911 messenger app which you can use to transact or for other social activities. The app is competing with social apps such as WhatsApp, Viber and Telegram. You can use the app to make instant payments, make bank transfers and currency exchange. Anyone around the world can use the MCA Account. The account does not have a minimum deposit requirement or regular fees while it can be opened online.
Dukascopy Private Banking (Savings)
Private Banking account is a Dukascopy savings account targeting clients with savings over $100′000. While the Multi-currency Account is for everyday retail transactions, Private Banking account is for storage and accumulation of wealth.
Dukascopy Private Banking Account comes with following benefits:
Safe custody of wealth in a Swiss bank
Possibility to deposit and store $100′000 and more
Personal account manager
Investing wealth in gold, silver, oil, gas, stocks, many indexes and cryptocurrencies
Accessing funds with premium Visa, Mastercard or American Express credit cards
Dukascopy Crypto Account
Unlike traditional purchase of cryptocurrencies trading cryptocurrency CFDs (Crypto) allow speculative operations without having a digital wallet. There is no need to own cryptocurrency coins eliminating cyber security risks.
Dukascopy crypto services makes it one of the growing number of number of banks that offer crypto bank accounts. Dukascopy cryptocurrency services include cryptocurrency CFDs trading, trading and payments with Dukascoin, and investment in global crypto.
Dukascopy Bank launched its crypto token, Dukascoin (DUK+) in 2018. It is the first payment coin issued by a licensed and regulated Swiss bank.
Crypto Exchanges that Can Be Linked to Dukascopy Crypto Account
1. SCX
You can link you MCA Account to Swiss Crypto Exchange (SCX). It is located in Zurich in Switzerland and offers cryptocurrencies and blockchain products. You can use the platform to trade Bitcoin and Ether. It provides transparent access to cryptocurrencies.
2. ZBX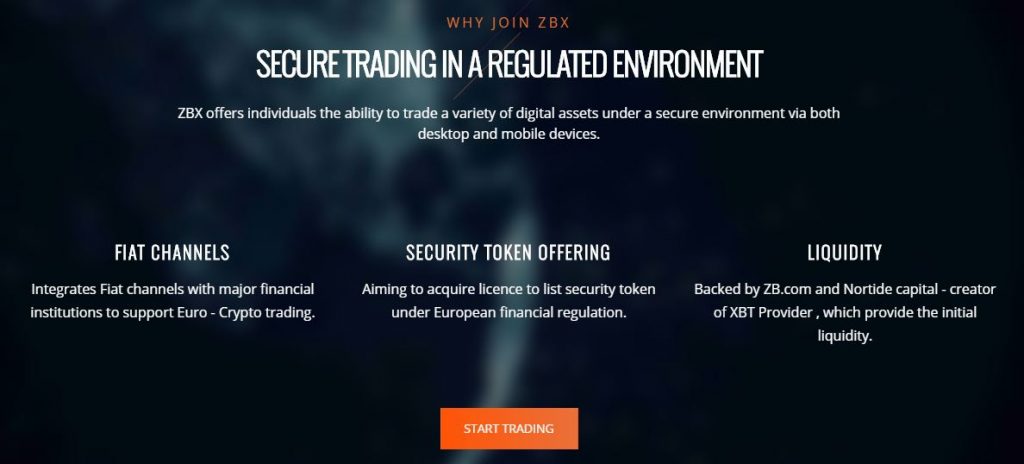 ZBX is a cryptocurrency exchange platform that is operating in the EU. It is registered in Malta and it usually attracts between 300-700 million USD trades every 24 hours. The platform offers security through its intensive technology and it is in the process of applying for a license so that it can list Security Tokens.
Dukascopy Payments
Dukascopy Payments is a web and mobile platforms for electronic payment service using Dukascopy Connect mobile application. Customers can use the payment platform to deposit, withdraw and transfer money. To open Dukascopy Payments account download the Dukascopy Connect mobile app or do it on the web here.
Dukascopy Card
Dukascopy MasterCard and Dukascopy VISA cards can be used around the world or online where Visa/MasterCard are accepted. You are able to apply for Dukascopy card or manage your cards using Dukascopy bank's mobile and web applications. Dukascopy bank cards are compatible with Samsung Pay and Apple Pay.
Dukascopy current accounts and Dukascopy card accounts are separate. To use your card, you must transfer money to your card accounts from Dukascopy current account free of charge using Dukascopy app or on the web.
Dukascopy Fees
| | Trading account (incl. binaries | Private banking (savings) | Multicurrency account (Dukascopy MCA fees) |
| --- | --- | --- | --- |
| Opening account | no fee | no fee | no fee |
| Closing | no fee | no fee | no fee |
| Maintenance | No fees first year after opening | 0.8% | no fee |
| Custody fee of gold | 1% per year of average gold balance | 1% per year of average gold balance | 1% per year of average gold balance |
| Account information update | no fee | no fee | no fee |
Without notice, Dukascopy Bank closes accounts with insufficient balance to pay due fees.
Currency Exchange Fee
Amount to be converted
(in base currency of the currency pair)
Fee
< 10'000
1.00%
≥ 10'000
0.75%
≥ 50'000
0.50%
≥ 100'000
0.20%
≥ 500'000
0.10%
≥ 1'000'000
0.05%
Here is a list of all Dukascopy bank fees.
Is Dukascopy Safe?
The EU regulation secures all Dukascopy Bank deposits. For every EUR 20,000, each client gets protection. Each customer also gets up to CHF 100,000 insurance for their deposits.
Dukascopy Supported Countries
The Dukascopy Multi-Currency Account can be opened worldwide except for residents of the following countries / regions: Abkhazia, Afghanistan, Belarus, Crimea, Cuba, Comoros, Donetsk People's Republic, Iran, Japan, Luhansk People's Republic, Myanmar, Nagorny Karobakh, North Korea, Somalia, South Osetia, South Sudan, Sudan, Syria, Russian Federation, Transnistria, United States of America, Venezuela, Yemen.
Here are countries and territories qualified for the acceptance of scanned copies or readable pictures of uncertified documents for the investment level up to 2 000 EUR.
Dukascopy Alternative
More Information