Dukascopy Bank is a Swiss virtual bank founded in 2004 to provide mobile banking and other financial services. The bank has its headquarters in Geneva, Switzerland. The bank has offices in other cities such as Dubai, Shanghai, Moscow, Kuala, Lumpur, Hong Kong, Tokyo, Riga and Kiev. The bank offers financial services through Swiss FX Marketplace. Currently, the bank has over 300 employees.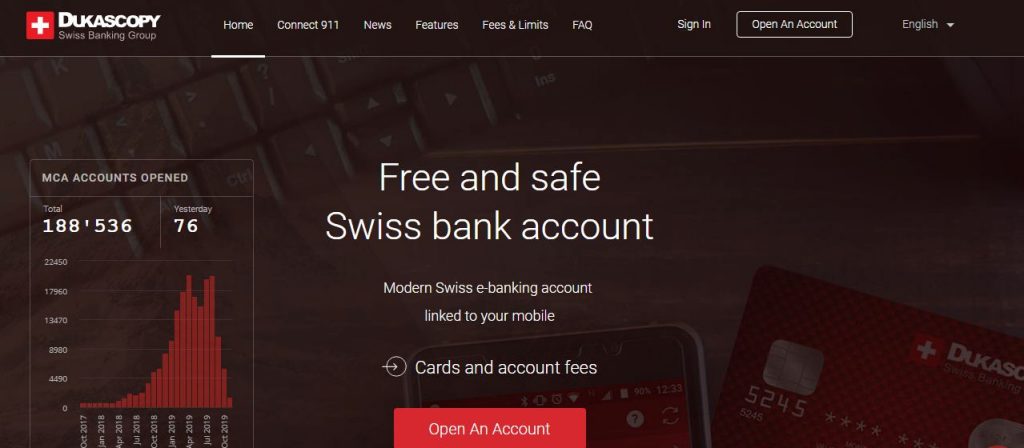 Some of the services Dukas Copy provides include foreign exchange, stock, CFDs, metals, cryptocurrencies and commodities. Besides, you can choose whether to use e-banking, credit card or current account. The bank offers more information through its website, online television Dukascopy TV and online community. Dukascopy Bank is regulated by the Financial Market Supervisory Authority (FINMA), a financial market regulator.
Mobile Current Account
The bank is providing a new Mobile Current Account (MCA), a reward program through referral activities and cryptocurrency deposits. The product is available all over the world with a few states excluded. You can access the MCA Account through the website or Dukascopy mobile app. You can open an MCA Account remotely at any time from anywhere around the world except in non-serviced countries. You will need to make a short video call with a bank representative.
The MCA Account comes with an IBAN number that is cheap, secure and you can use it to make free instant payments and purchases both online and offline. With an IBAN number, you can make free instant payments and hold money in different currencies; EUR, USD, GBP and CHF. The account also offers PayWave and PayPass. Besides, you can withdraw cash from the ATMs using either a MasterCard or Visa in various currencies.
The MCA Account is integrated to the Dukascopy Connect 911 messenger app which you can use to transact or for other social activities. The app is competing with social apps such as WhatsApp, Viber and Telegram. You can use the app to make instant payments, make bank transfers and currency exchange. Anyone around the world can use the MCA Account. The account does not have a minimum deposit requirement or regular fees while it can be opened online.
Dukascopy Bank Security Features
The EU regulation secures all Dukascopy Bank deposits. For every EUR 20,000, each client gets protection. Each customer also gets up to CHF 100,000 insurance for their deposits.
Crypto Exchanges that Can Be Linked to MCA Account
1. SCX
You can link you MCA Account to Swiss Crypto Exchange (SCX). It is located in Zurich in Switzerland and offers cryptocurrencies and blockchain products. You can use the platform to trade Bitcoin and Ether. It provides transparent access to cryptocurrencies.
2. ZBX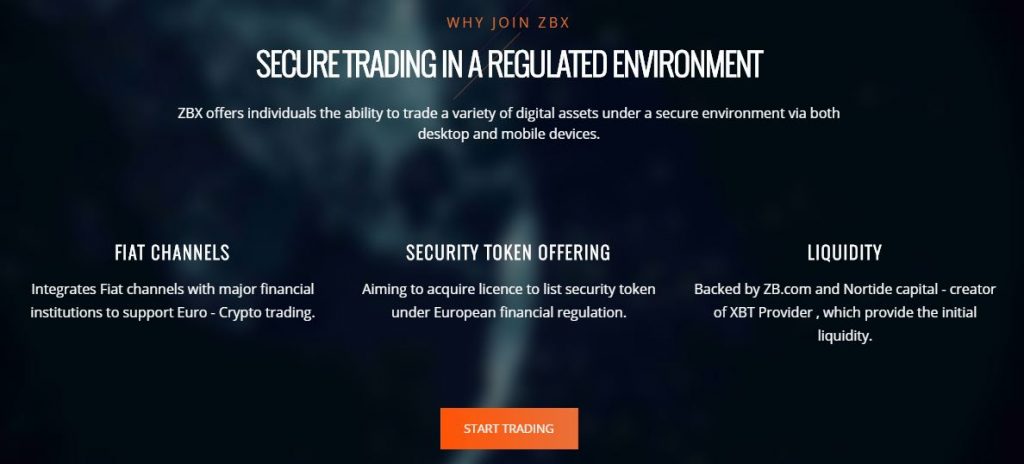 ZBX is a cryptocurrency exchange platform that is operating in the EU. It is registered in Malta and it usually attracts between 300-700 million USD trades every 24 hours. The platform offers security through its intensive technology and it is in the process of applying for a license so that it can list Security Tokens.
Non-Serviced Countries
Dukascopy Bank does not offer its services in the following countries.
Islamic Republic of Afghanistan
Republic of Burundi
Bosnia and Herzegovina
People's Democratic Republic of Algeria
Republic of Ecuador
The Democratic Republic of the Congo
Republic of Angola
Japan
Republic of the Congo
Republic of Tunisia
State of Eritrea
Federal Democratic Republic of Ethiopia
Republic of Guinea-Bissau
Co-operative Republic of Guyana
Republic of Haiti
Republic of Iraq
Islamic Republic of Iran
Republic of Kenya
Democratic People's Republic of Korea
Republic of the Union of Myanmar
Republic of Liberia
Republic of Guinea
Republic of South Sudan
The Central African Republic
Federal Republic of Nigeria
Republic of Serbia
Republic of Sudan
Federal Republic of Somalia
Lebanese Republic
The Syrian Arab Republic
Republic of Trinidad and Tobago
Republic of Uganda
United States of America
Libya
Republic of Vanuatu
Bolivarian Republic of Venezuela
Republic of Yemen
Republic of Zimbabwe
Benefits of Using Dukascopy Bank
The bank is very secure since a Swiss Bank regulates funds
Every client gets insurance of up to CHF 100,000 for deposits
You can transfer money from your account to another account instantly
The bank supports multilanguage 24/7. You can reach the support team through a video chat live chat, email or website.
The bank offers a wide range of products ranging from trade crypto-to-crypto.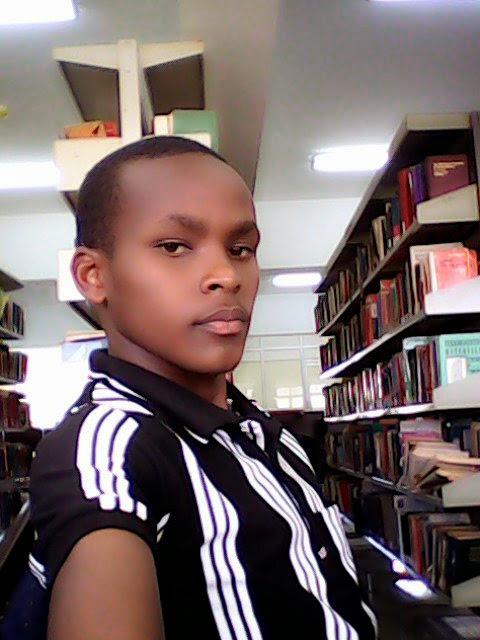 Vincent is a writer with an interest in finance, business, technology and health niche. He holds a Bachelors degree in Applied Statistics with computing. Read more about Vincent and see our complete editorial team at FiFi.