Money management is a critical issue regardless of the amount of money one is earning. As times are getting tough, it is good to keep track of your spending, investments and also savings. Balancing cash inflows and cash outflows is one of the most significant steps to financial success. You will be in a position to set aside enough money for every undertaking you have.
However, using a money management application might not be easy for every person. Therefore we have selected several money management applications for the cellphone and desktop, designed to help anyone to manage their money. Find below our selection for budget management apps, freelance revenue planning, trading cryptocurrencies or investment strategies.
Mint

Mint is a free budget tracker & planner application developed by Intuit Inc. It is the same company that has developed other financial management and accounting software such as QuickBooks and TurboTax. With their application Mint you can connect bank accounts and credit cards and keep track of your money.
The most exciting thing of Mint is that it informs you when bills are due, your debts and what you are capable of paying based on your account balance. It also warns you when you are close to your budget limits. It is an excellent means of controlling how you spend. It also gives you the real time credit score based on your account. This application is only available in the U.S and Canada. Other budget tracking applications include Wally and YNAB.
Personal Capital

Personal capital is an investment application to track your budgets by incorporating information about your investment accounts. Information is presented in a graph in terms of assets and individual investment.
The advantage of this application is it considers investments in an equation thereby giving you the real financial picture of your account. Its functions are not very robust comparing to other apps but it does the job. See also this video of Personal Capital in action.
YNAB
YNAB is a budget management apps ensuring management of your money. It helps you to overcome problems associated with cash outflows. It ensures that every dollar is accounted for by use of a simple rule; every dollar is essential either for investment, catering for expenses or debt repayment. It creates a reasonable budget based on the money you have.
YNAB keeps the account owner on toes to use what is available. Although it has a monthly or annual service fee, you will realize it is worth it. It has online classes where you can learn the basic principles of budgeting. This application helps you to set up budgets on a weekly, monthly or annual basis. You can also set up a budget of a particular project like Christmas.
Wally

Wally is a free budget control app that helps you to track your expenses either daily, weekly monthly or annually. It is a straightforward app to use; all you need to do is take a picture of your receipts and then key in your location thereby saving you the energy of entering the information.
Its advantage is that you cannot enter incorrect data since it does not use manual data entry. It is a convenient app, easy to learn and use. It is a good app if you want to eliminate the hustle of typing.
Acorns

Acorns is a useful application for a person who wants to save and automate good financial behavior. Whenever you make a purchase or there is a cash outflow from your account connected to the application, this application rounds off the amount to the nearest highest amount and deducts it from the previous balance.
Acorns gives you pocket change on your investment. It is free for college students while the other people, charges start at $1 monthly. The one amazing feature about this application is that you can automate it to invest your savings without you needing to do anything.
Coinbase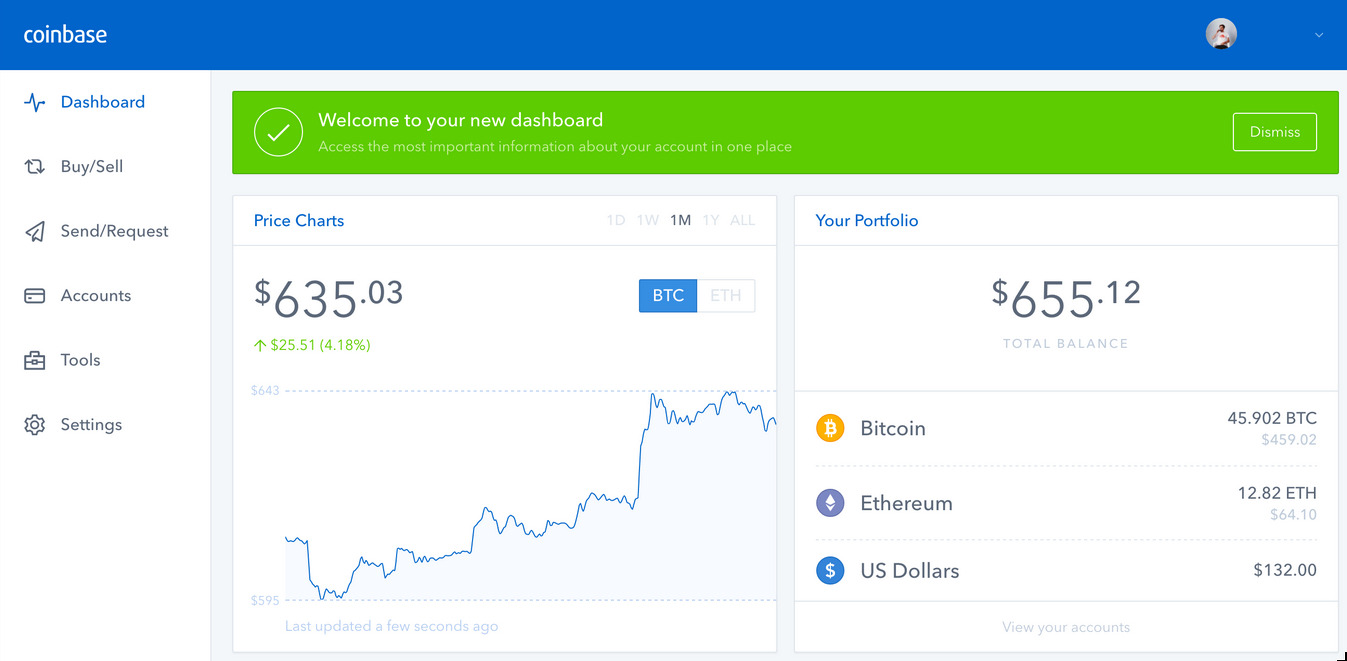 Coinbase is an excellent application for trading in cryptocurrencies such as Bitcoin, Ethereum and Litecoin. The developers are planning to add other features to the app. It has a simple interface that makes it easy to use.
All you need to do to verify your account is to upload your passport or other documents. You can set your daily spending limits to avoid overspending. It has an added advantage in that you can set it up to alert you when you meet your sell or buy targets. It is an excellent app for traders in cryptocurrency.
Tycoon
Tycoon is a useful application for freelancers. It was founded by Jess Perez who noticed that models and freelancers get their payments very late for their work. He also noticed that it is difficult for freelancers to track multiple projects since they get new ones while they are in the middle of another. It is a popular app with people in the modeling industry. It is recommended mostly for self-employed people.
The Tycoon app tracks payments that are scheduled to come in and those that are late. You are in a position to know clients who have not paid and those who have not. It calculates the amount receivable by subtracting tax and commission from the total cost of the project.
Venmo
PayPal owns Venmo after it purchased it for $800 million in 2013. It is related and similar to PayPal. To send someone money, you only need to have their QR code and then you add them as recipients. The app has a weekly limit of $299.99, but you can set up authorized payment merchant whereby you will have a minimum weekly limit of $2,999.99. It has an advantage in that you can share transactions with friends.