Freelancing is taking over the workforce of a majority of the country's economy. Professionals and students are growing their talents and skills through freelancing. The majority of freelancers are below 30 years, while those above 50 years are less. One of the major challenges for freelancers in Africa is how to receive payment. This article will provide various payment methods for freelancers in Africa.
Fastest and cheapest options

There are many options available for paying freelancers in Africa. Choose a method that is cheaper and convenient to you and the recipient, one that is faster, and one that is efficient.
Of all the methods, we recommend using Transferwise, WorldRemit, or wire transfer. However, you should also ask the freelancers the method they mostly prefer.
WorldRemit


Founded in 2010, WorldRemit is an online service that provides a convenient option to pay freelancers in Africa. From our experience, this is one of the easiest ways to send money to someone in Tanzania, Kenya, Zambia, etc. As a special bonus you can also get up to 3 transfers without any fees, if you use the coupon code 3FREE.
Available payment options include bank transfer, debit card, credit card while delivery options include bank transfer (some countries), cash pickup, airtime top up and mobile wallet.
The majority of the time, money sent will be received within minutes.
Send money with WorldRemit using the code 3FREE and pay no fees on your first three money transfers.You will also receive a discount voucher for use in your next transaction when you refer a friend via your referral code. Other codes that you can also use are TRACE, NOLLYWOOD, APLUS, TFC, GMA, ASAP, Jollibee1, Jollibee2, Jollibee3, Jollibee4, WRBEE, EVENTS, CIMB.
1. PayPal


PayPal is the pioneer of online payments. It is the most commonly used among freelancers from over 200 countries since 2002. You need to link your bank account to the PayPal account. Then verify the account.
Sending money from one PayPal account to another is instant while it takes three business days to transfer money from a PayPal account to a bank account.
PayPal usually has charges for all transactions. When a freelancer is receiving money for the first time, fees are 2.9% of the amount transacted and an additional 0.30 USD. Freelancers outside the US are charged 2.5% for currency conversion. Besides, while receiving payments from PayPal to a bank account, banks usually have low exchange rates. It makes freelancers receive small amounts of money than they should receive.
Currently, PayPal is available in 50 African countries. However, in some countries such as Zambia, one is able to send money or pay for goods and services online but cannot receive money.
2. Payoneer


Payoneer also offers online payments to freelancers. It is available in over 200 countries in more than 150 currencies. The account is promising since freelancers receive money as they would have received locally. It means that they do not have to pay additional charges for currency conversion if you are in Europe, America, the UK, China, or Japan. Payments are quick, unlike when using wire transfers. Once payment has been made, the money is available between 2 to 6 hours.
Payoneer fees are straightfoward. Freelancers are charged 3% in case they don't go through the platform, and 1% of the client pays through a credit card. If you are not in the countries listed above, you are charged an extra 2% for currency conversion. There re complaints that the company takes long to approve an account. Therefore, as a freelancer, open an account in advance before billing your clients.
Payoneer is available in many African countries. For example, it is one of the available payment solutions in Zambia for freelancers. Find out which countries are supported in Africa.
3. TransferWise Payment Option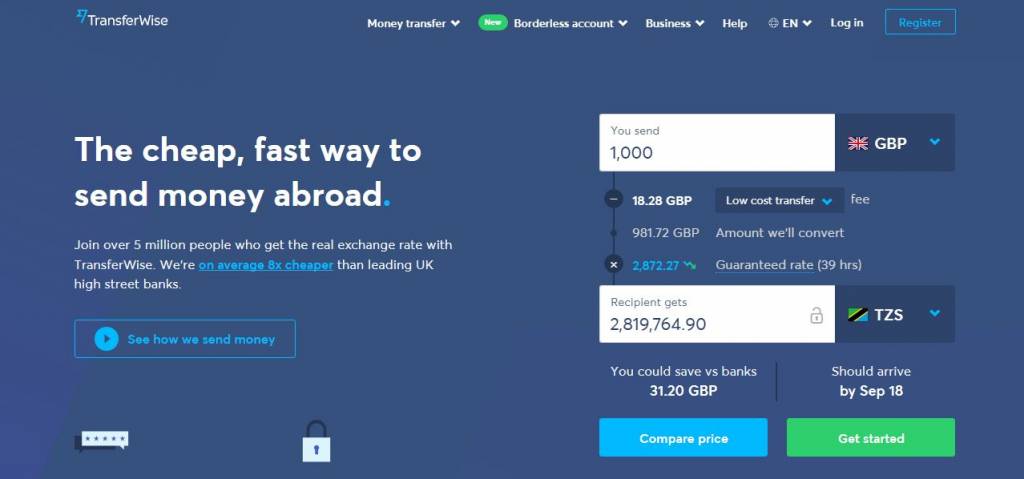 If you wish to make bank transfers, then consider using TransferWise. TransferWise has been in place since 2011. It is a good option for freelancers since they receive money directly in their local currency without extra currency conversion charges.
The account has swift money transfers within 10 hours for ACH bank transfer, 12 hours for Swift transfer and 36 hours for a bank transfer. These fees are dependent on the bank that you are using, and the amount billed to your client.
4. Skrill


Skrill was formerly known as Moneybookers, which you can use to send and receive payments in over 200 countries in 40 different currencies. It is a secure and quick way to send money around the world.
Setting up a Skrill account is free and fast while you can start sending and receiving money immediately. You can withdraw cash from the Skrill account into your bank account. It is also possible to transfer money from the Skrill account to a bank account.
There are no charges while receiving cash into your account. However, sending money using an email address costs 1.45% of the amount sent. It takes between 1 day and 5 days to receive cash after initiating a withdrawal. The time it will take will be displayed once you have initiated the withdrawal.
5. MoneyGram


MoneyGram is the other option for freelancers in African to receive payment. You can use it for domestic and international money transfers. It is available in over 200 countries and over 45 currencies. Some of the payment methods include Cash Pickup, Bank Transfer, Mobile Wallet account, and Debit card.
MoneyGram charges include 2% for amounts over $900, while online transactions cost $11. However, the fees depend on the countries involved and the amount one is transacting. Bank charges are cheaper, while credit and debit cards are expensive.
6. Western Union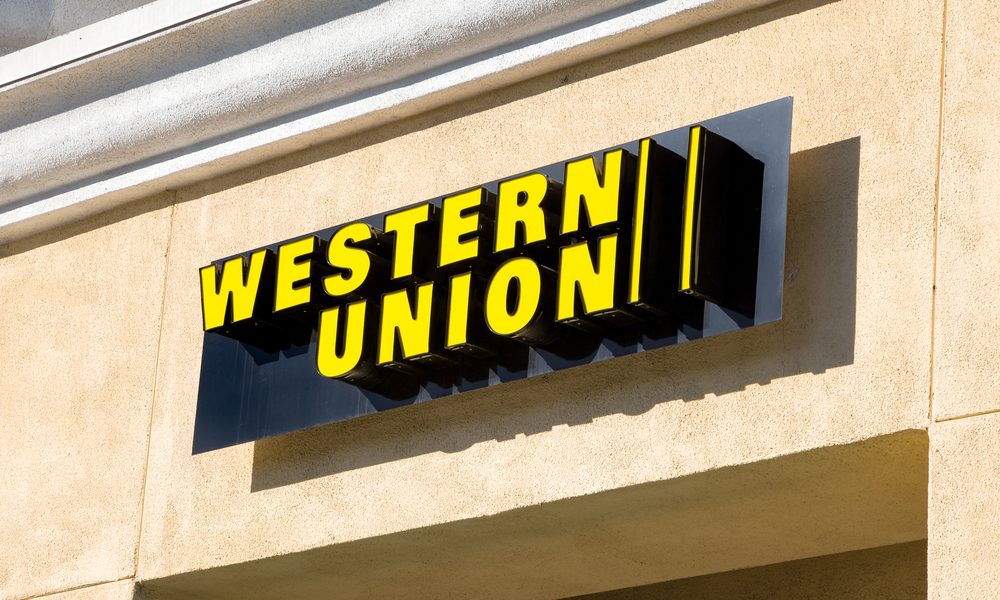 Western Union makes online payments in over 500,000 locations worldwide. You can use it to pay freelancers locally and internationally. The service is available in over 200 countries and it can transact over 140 currencies.
For domestic cash transfers, charges are $5, while online bank transfers cost $11. If you carry out the transaction using a debit card or a credit card, the cost is $49.99. It takes between 2 and 5 business days to receive the money. Some of the payment methods include cash pickup, Bank Transfer, Credit card, Debit card on the Western Union website.
7. Escrow


Escrow is a platform that holds funds once a client hires a freelancer and releases the amount once the work is delivered and both parties satisfied. It takes 10 business days for work to be approved. It is available in many countries while currencies available include USD, AUD, EUR and GBP. Its payment methods include PayPal, credit cards, money transfers and money orders.
Its charges are 3.25% for the amount between $10 and $5,000, where the minimum is $10. If the amount is between $5,000 and $25,000, charges are 0.26% and an additional $162.5. In case the amount is over $25,000, charges are 0.89% or 1.78% of the total amount.
Conclusion
According to the 2018 Payoneer Freelancer Income Survey, Africa contributes 10.1 percent of the freelancing market worldwide. Statistics by the Rockefeller Foundation show that freelance market had brought into Africa $5 billion by 2016.