Payoneer is a great option for online freelancers in Zambia to send money or pay for online services. Other popular similar payment solutions such as PayPal do not allow account holders in Zambia to receive money. With PayPal restrictions on account holders in Zambia to receive funds, Payoneer is one of the best options available in terms of cost and speed.
Online freelancing is one of the ways Africans, and mostly young people, tackle the rising unemployment in Africa. Unemployment rate in Zambia, for example, increased to 12.88 per cent from 7.79 per cent in 2017. One of the problems freelancers face in Zambia is how to receive payments.
Founded in 2005, Payoneer is a company that provides online money transfer and payment services in 200 countries and 150 local currencies.
Go to Payoneer.com
Payoneer Benefits
Service available to Zambian customers
No monthly fees
Access to Mastercard that you can use to withdraw your funds via ATMs in Zambia or abroad .
Able to pay for goods or services online
Able to receive funds for doing online freelancing jobs
Payoneer Services
Account holders can send and receive money into their bank account, Payoneer e-wallet, or prepaid MasterCard that can be used to buy products or pay for services online or offline. Companies such as Amazon, Google and freeelancing sites such as Fiver and Upwork use Payoneer to send payments around the world.
Payoneer Sign up procedure
Go here
Sign up and wait for confirmation
Payoneer: How to request payments
Log into your payoneer account
Click on Request a Payment found under Receive menu
Fill in the form under Payment Details
Click Send
If the company/person you have requested payment from does not have Payoneer account, they can still pay with credit/debit card or bank transfer.
Receiving money from a Payoneer account holder is free.
Payoneer: How to make payment
Log into payoneer.com
Click on Make A Payment under the Pay menu
Enter the recipient email, amount click Next
How to transfer funds from Payoneer to your Zambian bank
On you account page, navigate to Withdraw » To Bank Account. If you have not yet added a bank account to withdraw your funds to, you will see a page with guidelines on how to add a bank to your Payoneer account. Select the currency balance or card you want to withdraw funds from.
The minimum amount which you can withdraw from Payoneer to your bank account in Zambia is $200 and the maximum is $10,000.
Payoneer MasterCard
Eligibility is based on payments received to your Payoneer account.
After signing in, select Settings » Card Management, and if you see a message inviting you to Order Now, you are eligible. If you are not eligible, a message describing the eligibility requirement is displayed. If you are eligible, the Order Card option will also be displayed in your Payoneer account menu.
How to order a Payoneer MasterCard
You will be able to order the card during the application process or from your online account once the application process is completed. To order a card from your online account, select Settings » Card Management, click Order a card, and follow the instructions. You can also click the Order Card menu item located at the top right of your screen, and follow the instructions.
How long does it take to receive MasterCard?
It may take around 2 to 3 weeks to receive your card.
Payoneer Fees
| Fee type | Amount |
| --- | --- |
| Annual fee for the account | $0.00 (Free) |
| Annual fee for the Card | $29.95 |
| Card replacement | $12.95 |
| Online or in-stores purchases | $0.00 (Free) |
| ATM withdrawal | $3.15 (your bank will charge additional fees) |
| ATM decline | $1 |
| ATM balance inquiry | $1 |
| Direct payments from customers | Up to 3% |
| Make a payment | Free |
| Global payment service | 1% |
| Online or In Stores Purchases | $0.00 (Free) |
| Payments from affiliate networks, marketplaces, Ad networks | Fee is set by each company, Payoneer charges $2 |
| Immediate Transfer (2 hours) | $5 |
| Bank transfers | Between $5.95-$9.95 |
| Exchange fees (withdrawing from Payoneer account in Zambian Kwacha) | 2% conversion/exchange rate |
Check with you bank to know additional fees that may be charged when transferring funds to your local Zambian bank or when using your debit card.
Freelancing companies paying through Payoneer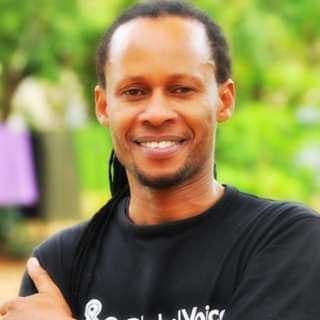 Writer, Communications Consultant and Social Media Strategist.