Bitcoin is a cryptocurrency. It is a decentralised digital currency without a central bank or single administrator that can be sent from user to user on the peer-to-peer bitcoin network without the need for intermediaries. The currency is slowly gaining momentum in Africa.
How does bitcoin work
You need a digital wallet account on your computer or smartphone.
You can sell, buy, send, and receive using your wallet.
Your transactions are recorded in a public ledger called the blockchain.
Bitcoin transactions are secured using cryptography.
FiFi looks at interesting facts and initiatives regarding bitcoin on the continent.
Paxful has completed the building of a second school in Rwanda as part of its #BuiltWithBitcoin initiative. Paxful plans to build 100 schools across the continent. #BuiltWithBitcoin initiative raised more than $100,000 in bitcoin and other cryptocurrencies to support the construction.
Paxful launched its first university education drive in Kenya and South Africa to expose youth to the true use cases of bitcoin, highlight how to avoid falling prey to bad actors in the crypto-space, and counter the over-emphasis on bitcoin speculation.
The Satoshi Centre, founded in 2014, serves as a focal point for Botswana bitcoin community.
Events
The Blockchain Africa Conference 2020 is the leading blockchain and cryptocurrency conference in Africa bringing together experts to learn how companies and individuals are using this technology on the continent.
Taking place on 7 September, 2019 in Cape Town, South Africa, The Crypto Fest 2019 will provide insight into the various cryptocurrencies that exist, highligh the more interesting ones, in terms of adoption and market capitalisation, and will explore the exponential opportunities cryptocurrencies offer.
Bitcoin initiatives
Bitcoin Automated Teller Machine (BATM)
There are 10 BATMs in Africa located in Botswana, Uganda, Zimbabwe, South Africa, Kenya, and Djibouti.
Regulations
In January 2019, the South African Reserve Bank issued a consultation paper saying that regulatory action on crypto assets needs to be prioritized to protect consumers and investors.
In 2018, the South African Revenue Service said that normal tax rules are applicable to crypto earnings.
In 2017, a committee was set up by the Central Bank of Nigeria (CBN) and the Nigeria Deposit Insurance Corporation (NDIC) in 2017 to look into the possibility of the country adopting the technology driving bitcoin and other digital currencies – blockchain.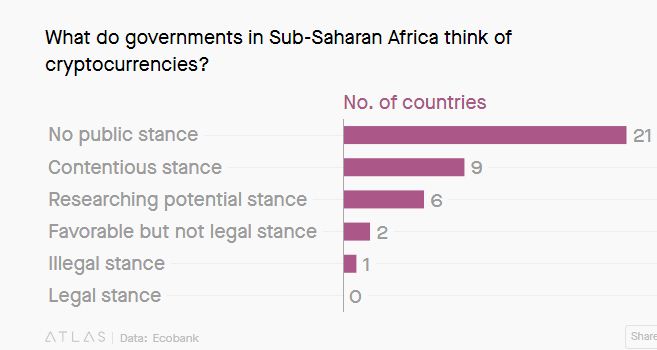 Bitcoin fraud in Africa
Bonus global fun fact
"Fun Fact: Thus far in Bitcoin's history, there has never been a period where you could buy-and-hold for 3 years and not be able to sell at a profit. During most three-year spans, the profits would be dramatic." – The Bitcoin/Government Battle is Vaporware
Conclusion
In 2018, Paxful, one of the largest peer-to-peer (P2P) bitcoin marketplaces in the world, reported that it had seen a 200%+ increase in users in Africa over the previous 12 months.
Further reading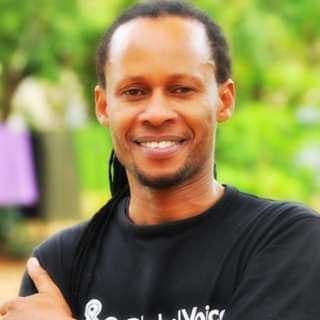 Ndesanjo is an experienced blogger and journalist. He was named one of 100 Influential Africans in Media Category. His mission is simple: making finance work for everyone.
Read more about Ndesanjo and the whole editorial team at FiFi.