Can you buy plane tickets with bitcoin? Many people holding bitcoin and other crypto assets are also interested in ways to spend it. One of the ways you can use Bitcoin is by buying plane tickets with bitcoin. There is an increasing number of airline companies and travel agencies that accept Bitcoin plane tickets or even other crypto. See these bitcoin flights if you want to buy tickets with crypto.
Why Buy Flight Ticket With Bitcoin?
Security and privacy. Since bitcoin transactions are encrypted using blockchain technology, it makes it highly secure to buy flights with crypto. However, these transactions cannot be associated with a personal identity and therefore makes purchases anonymous.
Convenient. If you are a bitcoin user, you can pay for goods and services from wherever you are, so long as you have an internet connection using your smartphone. Therefore, you don't need to have a card or a wallet. This makes it easy to book flights with cryptocurrency when you are away from home or if you have lost your card.
No interruptions from third parties. The government and banks do not regulate bitcoin. Therefore, if you want to buy flight tickets with crypto, you will not have any interruptions.
No spending limitations. While most conventional payments methods such as debit/credit card place spending limit, you can pay for flights with Bitcoin without such limitations.
Save money. Bitcoin payments usually have very low fees when compared to credit and debit card purchases or bank transfers.
How to Buy Air tickets with Bitcoin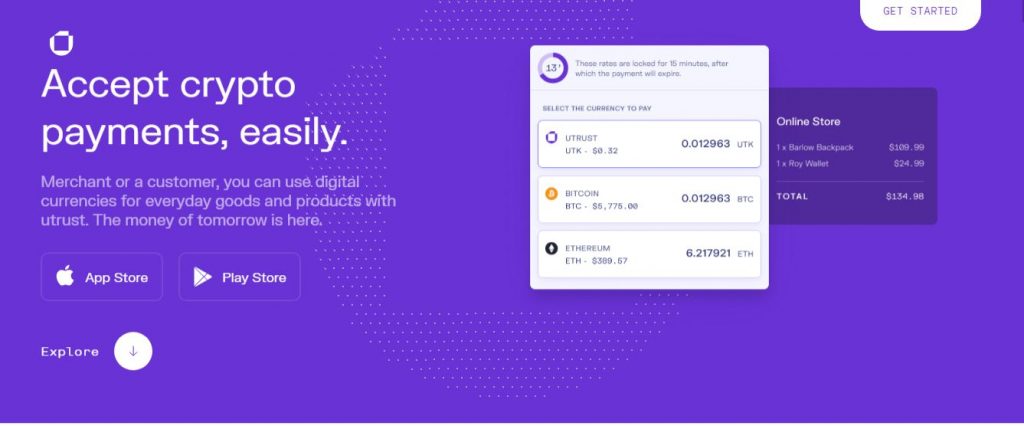 Once a passenger has looked for a flight and selected one that he or she wishes to use, one can choose to pay using Bitcoin in their crypto wallet. If you don't have Bitcoin, you can then first buy bitcoin from an exchange. You should make sure you know the fees involved for your purchase before completing the transaction. Apart from paying in bitcoin using a crypto wallet, you can also pay using a bank account. Some banks have started offering crypto bank accounts to customers.
Besides, some airports have installed Bitcoin ATMs. Among them is the Miami International Airport, whose ATM was installed by Bitcoin firm Bitstop. Doug Carrillo, the Bitstop co-founder, stated that most people prefer to travel using Bitcoin since it is convenient and secure.
Platforms to Buy Flight Tickets with Bitcoin
Bitcoin is becoming increasingly popular as a payment method for a variety of goods and services, including flight tickets. There are a number of platforms that allow travelers to book flights using Bitcoin, and the number of options is growing all the time.
If you're looking to buy flight tickets with Bitcoin or other cryptocurrencies, below are options you can use. Some airlines accept crypto payments directly, while others offer third-party payment processors that allow you to pay with crypto.
Bitcoin.Travel
Bitcoin.travel is one of travel websites that accept bitcoin. You can use it to buy air tickets with Bitcoin and other cryptocurrencies. Apart from cheap flight tickets, you can also use Bitcoin to pay for hotels, resorts, accommodation, car transfers, rentals, cars, travel insurance, tours, and activities.
Travala.com
Travala.com allows you to book flights, hotels and activities such as excursions with bitcoin and other types of "cryptocurrency payments". Founded in 2017, Travala.com has grown from a small start-up to the world's leading bitcoin-based travel booking platform. Thousands of customers worldwide have booked their stays or flights online at Travala. Their business is based in the Cayman Islands. Reviews are mostly positive, though there are also complaints about missed flights and poor customer service.
TravelbyBit
TravelbyBit is also one of travel websites that accept bitcoin. The website also helps travellers and tourists book hotels using Bitcoin. In addition, you can use cryptocurrency at a growing network of retail and activity service providers.
Alternative Airlines
Alternative Airlines is a travel website that accepts cryptocurrency. You can search for flights from over 600 airlines and pay using Bitcoin and other cryptos. You can use Alternative Airlines from any country to pay flights with crypto.
Bitrefill
You can buy Flightgift, a gift card for flights, using Bitrefill. The gift card gives you access to over 300 international airlines and 980 destinations to choose from. With a Flightgift card from Bitrefill, you can book your next flight with Bitcoin, Ethereum, Dash, Dogecoin, and Litecoin.
Egifter
eGifter is an online shop that you can use to purchase gift cards with Bitcoin for airlines such as Delta, (DAL) American Airlines, (AAL) and Southwest Airlines (LUV).
BitPay
BitPay partners with merchants from across the tourism and travel industry to let you pay with Bitcoin. You can use the BitPay crypto card to pay for flights on any airline that accepts Mastercard debit card payments. With BitPay, you can also buy airline gift cards from your crypto wallet to use on plane tickets.
You can buy flight tickets with BTC via UTRUST partners. UTRUST is a crypto payment gateway, which has partnered with a Portuguese SL Benfica sports club to enable fans to buy match tickets and air tickets with cryptocurrency.
Flights that Accept Bitcoin / Airlines that Accept Cryptocurrency
Buy airline tickets with cryptocurrency. You can buy flight tickets with crypto using the following companies.
CheapAir: A California-based firm, CheapAir is one of the airlines that accept cryptocurrency in the US. It started accepting Bitcoin payments in 2013, becoming the first to introduce the service. You can purchase airline tickets with Bitcoin and 10 other altcoins to fly to any destination worldwide.
Destinia: Destinia, a Spanish travel agency, accepts bitcoin payments. You can buy airline tickets with bitcoin or book a hotel using bitcoin.
Virgin Galactic: Virgin Galactic allows space tourists to pay for flights to space using bitcoin. It gets you closer to the moon.
AirBaltic: AirBaltic, an airline based in Latvia, is the first airline in the world to accept travelers to book flights with Bitcoin since 2014 for its flights to the Baltic, Europe, and Russia.
Peach Aviation: Peach Aviation, a Japanese air carrier, started accepting bitcoin payments for its discount flights across North Asia.
Buying Airline Tickets with Cryptocurrency
Buying airline tickets with cryptocurrency is a relatively new concept, but it is gaining popularity rapidly. Whether you should buy airline tickets with cryptocurrency is a personal decision. If you are comfortable with the volatility of cryptocurrency, then buying airline tickets with cryptocurrency can be a good option for you. However, if you are not familiar with cryptocurrency, then you may want to consider using another form of payment.
It is also important to note that the cryptocurrency landscape is constantly changing. New airlines are beginning to accept cryptocurrencies such as bitcoin as a form of payment all the time, and the process of buying airline tickets with cryptocurrency is becoming increasingly streamlined. As a result, it is worth staying up-to-date on the latest developments in this area if you are interested in using cryptocurrency to buy airline tickets.
Although there are many companies that won't allow you to buy plane tickets with crypto, the platforms and airlines listed here will help you buy flight tickets with bitcoin.