Bitcoin was invented in 2008 and was launched in 2009 and is not regulated by the government or banks. For this one reason, people look for ways they can spend their crypto assets. One of the ways you can use Bitcoin is by paying for air tickets.
Kraken is among the world's largest cryptocurrency exchanges. You can get bitcoin and if you want other cryptocurrencies. This will allow you to buy airline tickets with bitcoin. There are, however, many more platform for buying bitcoin such as Swan Bitcoin and Bittr.
Bitcoin can be stored in a bitcoin wallet and sent to other people as a whole or as a part. You can use it to buy goods and services. When a transaction is carried out using bitcoin, it is recorded in the public ledger called blockchain. This makes it possible to trace back the transaction. The use of blockchain technology makes the use of bitcoin secure.

Why Use Bitcoin to Buy an Air Ticket?
Security. Since bitcoin transactions are encrypted using blockchain technology, it makes it secure. Also, every purchase is placed on the public list. Hence, it can be traced back. However, these transactions cannot be associated with a personal identity and therefore makes purchases anonymous.
Convenient. If you are a bitcoin user, you can pay for goods and services from wherever you are so long as you have an internet connection using your smartphone. Therefore, you don't need to have a card or a wallet. This makes it easy to pay for a flight when you are away from home or if you have lost your card.
No interruptions from third parties. The government and banks do not regulate bitcoin. Therefore, if you have bitcoin and want to pay for a flight, you will not have any interruptions.
How to Buy Airtickets With Bitcoin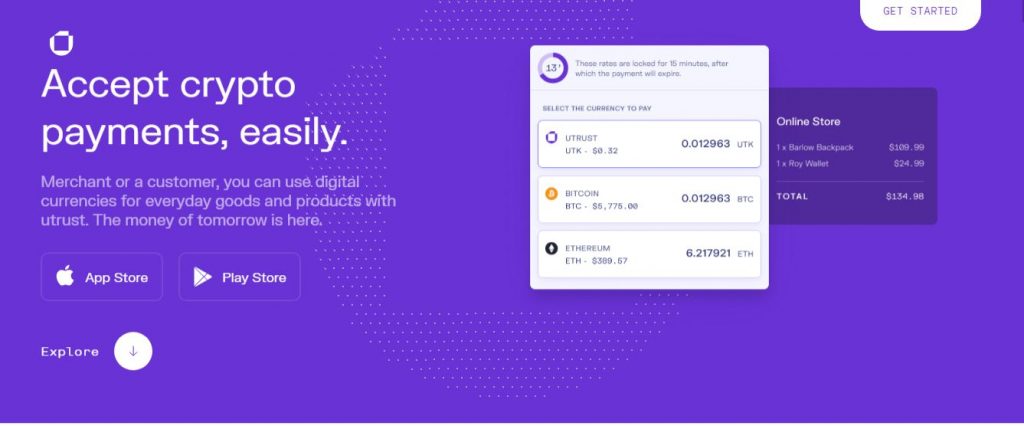 Once a passenger has looked for a flight and selected one that he or she wishes to use, one can choose to pay using bitcoin in their crypto wallet. If you don't have bitcoin, you can then first buy bitcoin from an exchange. You should make sure you know the fees involved for your purchase before completing the transaction. Apart from paying in bitcoin using a crypto wallet, you can also pay using a bank account. Some banks have started offering crypto bank accounts to customers.
Besides, some airports have installed Bitcoin ATMs. Among them is the Miami International Airport, whose ATM was installed by Bitcoin firm Bitstop. Doug Carrillo, the Bitstop co-founder, stated that most people prefer to travel using Bitcoin since it is convenient and secure.
Buy flight tickets with UTRUST: UTRUST. With UTRUST, one can pay for a flight using different cryptocurrencies such as bitcoin. UTRUST has partnered with a Portuguese SL Benfica sports club to enable fans to buy tickets and air tickets for flights. The tickets can be purchased using UTRUST'S Native Token (UTK). Also, other digital wallets such as Skrill and Neteller can be used so long as they are loaded with cash, and can be in different currencies, bitcoin being among them. You can then go ahead to pay for the flight using either of the above alternatives.
Airlines and Travel Agents That Accept Bitcoin
These are some of the companies that accept bitcoin payments. However, there are over 650 companies that you can use to buy air tickets with bitcoin.