Prism is a free bill management app that allows you to keep track of and pay all your bills through a single platform. Prism's goal is to help you avoid late payment or missed payments. The app only works with these American billers.
How to Set Up your Prism Account
Setting up your Prism account is straightforward. First, you will need to download the app, create a password, account designation and personal ID number to activate your account. Then, link all your billers (electricity, water, gas, internet, credit cards, etc.) and payment accounts with the Prism app. Once you link your billers with your payment accounts, Prism will be able to monitor the bills for you and facilitate the movement of your money from one account to another.
How Prism Works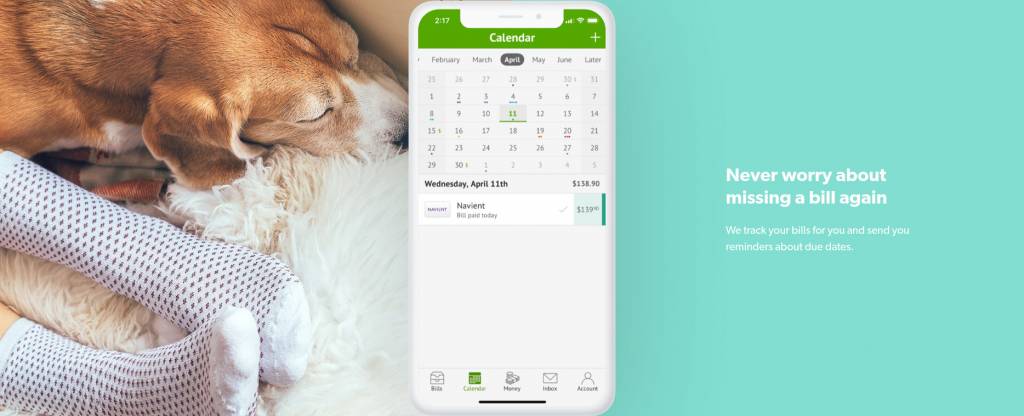 For Prism to work, it needs access to the accounts with bills you want to pay and the accounts with the money you want to pay with. This will need you to connect your billers to your payment accounts. When a new bill is available, Prism sends you a push notification to your phone so you can schedule a bill payment. The new bill notification brings you to the bill pay screen. From this screen, you pick the amount you want to pay towards your bill (the full amount, a custom amount, or the minimum payment amount), you also pick your payment account, and the date you'd like to pay your bill. Lastly, you click the pay button and your payment is scheduled. You will then receive a notification that your bill payment has been scheduled.
At the moment, Prism works with your tablet or mobile phone (available on iOS and Android devices). The Prism desktop app is not available yet. You can download Prism from the App Store, Google Play, Kindle Fire, Windows 8, and Windows Phone.
Prism Bill Pay Features
The Prism app comes with a variety of features including the following:
Account Aggregation. Prism brings together all your income, account balances, and expenses so you can view everything from a single place.
Account Sync. Prism will automatically sync your billing account and bank account every morning.
Bill Calendar. The bill calendar feature helps you know exactly when your bills are due.
Payment Cancellation. Prism allows you to cancel a payment within 10 minutes of sending it.
Change bill payment source and date. Prism allows you to pay your bill from a different account and change your payment dates.
Prism History. Prism keeps a history of all your bills so you can easily see what you've been paying each month. Also, you can view your statements within the app.
Prism Bill Pay Fees
Prism is a free service in general. However, some billers may charge some fees depending on the payment option you take when making payments. Prism shows you their fees before you pay so you can choose the right payment option. Some billers offer a limited number of payment options such as bank accounts only. In this case, Prism will offer additional options (like credit and debit cards) for convenience. This is when Prism charges a small fee.  Also, Prism charges a returned item fee of $15 (happens when you attempt to make payment but the funding source does not have enough money to cover the payment).
Prism Budget App Customer Service
You can contact the Prism support team through the app by tapping the Help & Support account tab. Alternatively, you can reach them via email at info@prismmoney.com.  The support team is available seven days a week. While the Prism live chat and email support systems are excellent, Prism lacks phone support.
Prism Bill Pay Reviews
Prism app has received many positive online reviews from satisfied customers than negative reviews. At the time of writing this review, there were no customer reviews on Trustpilot. However, on the iTunes App Store, Prism has a rating of 4.8 stars out of 5 from over 20, 000 reviews and an average rating of 4.6 stars out of 5 from over 19, 000 reviews on Google Play Store. Customers are happy about the easy to use app. There have been complains recently because of the recent update on the app. Some complaints are on the payment dates but Prism is working on it.
Is the Prism Bill Pay App Safe?
Like most fintech apps, Prism gives priority to its security. To ensure that customer data is safe, all communication on Prism is encrypted. Data transmissions are encoded to ensure that it can only be read by you or by Prism. Also, sensitive information is firewalled. Information such as account numbers, passwords, PINs and other credentials are encrypted so that hackers cannot use them.  No sensitive information is stored on your device. If your device is lost or stolen, you can sign into your Prism account using another device ad delete your previous device.
Prism also offers unauthorized funds transfer protection. If there happens to be a funds transfer not authorized by you, you will have limited liability. If you notify Prism of the theft within 4 business days, your loss will be limited to no more than $50. Failure to report within 4 business days, your liability could be as high as $500. If you do not make a report within 90 days, your funds will be lost completely.
Prism Budget App Alternatives
Prism is a convenient money management app, but less popular. If it does not meet your personal financial needs, you can check out the following alternatives:
Final Thoughts on the Prism Budget App Review
Prism is a great free bill management app that helps you get control of your monthly budget. It provides notifications of upcoming bills and if these bills contain variations, Prism notifies you so you can make a follow up. Prism also helps to improve your credit.