The National Health Insurance Scheme (NHI) in Zambia is designed to pool funds to provide universal health care services for all Zambians based on their health needs, irrespective of their socio-economic status. The National Health Insurance Act number 2 of 2018 was assented by the president in 2019.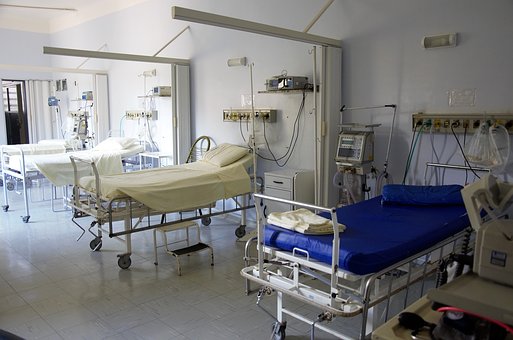 NHI Zambia
The insurance will rely on mandatory financial contributions.
Currently, Zambia funds healthcare through the national budget.
Budgetary allocations to health averaged nine percent for the past five years. According to the 2001 Abuja Declaration, the agreed target is 15 percent.
When Will NHI Zambia Start?
Although workers' salary deductions towards scheme were to begin at the end of October, people will only start accessing health services under the scheme in February, 2020. Registration of contributors to the scheme has already started.
What Conditions Will Be Covered?
Health services covered will include all common diseases like TB, malaria, HIV and maternal health. The scheme, however, will not cover cosmetic treatment or cosmetic dental procedures.
Who Will Contribute?
Employees and employers from the formal sector will contribute 1 percent each. However, the acts says that individual contributions will be according to one's ability to pay.
Government and those who contribute to the scheme will cross subsidise the poor, old and vulnerable.
Managers of pension schemes will make contributions for retirees.
It is not clear, however, how funds will be collected from the informal sector.
NHI is based on solidarity model, where contributions from those who are healthy, young and wealthy will subsidize the cost of care for those who are ill, old and poor.
Who is Eligible?
Every Zambian citizen or legal resident who is above 18 shall be registered as a member of the scheme regardless of their economic status. Registered household members, which include spouse, biological and adopted children, and other eligible dependents will benefit as well. The scheme is designed to ensure that no one is left behind.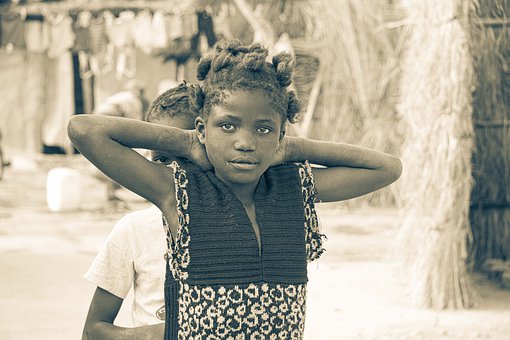 Who Will be Exempted From Contributions for NHI Scheme?
A person above the age of 65 years will not contribute to the scheme but will benefit.
Poor and vulnerable people will be exempted after being assessed by the Ministry
Community Development and Social Welfare.
Mentally or physically disabled persons who are unable to work and any other person as may be prescribed by the Minister.
How Does One Become a Member?
You will be registered with the he National Health Insurance Management Authority.
A National Health Insurance card will be given to you.
If you are an employee from the formal sector you will automatically be registered
by your employer.
If you are an employee from the informal sector you will register through your
association or directly with the National Health Insurance Authority.
The poor and vulnerable will be identified and registered through mechanisms already
existing in the Ministry in charge of social welfare.
Who Will implement the Zambia National Health Insurance Scheme?
The National Health Insurance Management Authority Board will oversee the governance of the National Health Insurance Management Authority.The National Health Insurance Management Authority will implement the scheme.
What are the Benefits of the NHI Scheme?
Affordable health insurance plan for contributors and their eligible dependents.
Access to quality health services regardless of your income.
Zambia will join other countries in the world providing Universal Health Coverage.
There will be reduced risk of paying for employee/dependent medical expenses when sick resulting in a healthy and productive workforce.
Who WIll Provide Insured Health Services?
Providers for the insured health services will be accredited at national, provincial and district levels. The scheme will cover both public and private health facilities. All health care providers wishing to provide insured health care services to scheme holders need to apply to the Insurance Authority for accreditation.
How Will an Accredited Health Care Provider Ensure Quality?
Accredited health care providers will take part in regular quality assurance and performance review to ensure that they provide quality health care services. Accredited providers are also required to appoint staff members to be responsible for patient record system, accurate submission of claims, etc. The Authority will revoke accreditation of providers who fail to meet prescribed standards. The government is expected to ensure timely settlement of claims.
Will Services be Provided in the Rural Areas?
The government believes that because of business opportunities the scheme brings, private providers will be encouraged to set up operations in rural Zambia.
Challenges
The Zambia Congress of Trade Unions, Zambia Federation of Employers and opposition parties have opposed the scheme since the idea was introduced to the public.
Zambia Federation of Employers executive director Harrington Chibanda says the Federation will not comply to the deductions of the government's National Health Scheme because it is unfair and stakeholders were not consulted.
It is also unclear how the government will collect contributions from the self-employed and the informal sector players. At the moment, government collects very little tax from these two groups. This may result in getting contributions from a very small section of society, formal empoyees and employers, to pay for national health services. Currently, less than 10% of Zambians are in the formal sector.
It has been pointed out by critics that it is unfair to collect contributions from employees who already have health insurance through their employers. Moreover, mining companies in the country have health facilities providing services to their employees. Companies might be forced to resort to casualisation to avoid paying twice.
Conclusion
The majority of Zambians access health care through public health facilities. However, most public health facilities are ill equipped. It is hoped that the new scheme will allow many people to seek better treatment from accredited private providers.
Some of the money collected from mandatory contributions will also be used to improve health infrastructure in the country.