With Bittr it's very easy to start saving Bitcoin. It's a very simple product: you make a SEPA payment to Bittr and Bittr will automatically buy Bitcoin for you, take a 1.5% fee and send it to your own Bitcoin wallet. This makes it a great tool for a buy&hold long term saving setup. You do need to know a little bit about Bitcoin, mainly how to set up your own wallet.
Bittr is currently available to residents of the EEA. The minimum amount you can transfer to Bittr is 25 euro. With easily buy bitcoin with sepa.
Bittr is, considering its simplicity, designed for people who like to get started with Bitcoin or those who are already somewhat familiar with Bitcoin and see the added value of buying bitcoin on a recurring basis. FAQ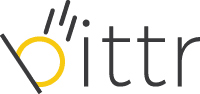 The Problem
If you want to acquire bitcoin you're facing several problems. Let's divide them into different categories.
Volatility problems
-> Bitcoin is volatile, it goes down, it goes up, what is a good time to buy?

Exchange problems
-> If you use a cryptocurrency exchange you will be tempted to buy altcoins. Should you also try some? (No, don't!)
-> You see the price go up and you're tempted to sell some and buy back at a lower price, because the price will go down, right? Well, no it's much better to buy and hold. Playing on the market entails several problems: you may trigger taxable events, it leads to stress and you'll probably end up with less bitcoin.
-> Exchanges have gone bust regularly. Often the users will end up with no or very little recourse and loose all the coins they have stored in the exchange.

Custody problems
-> After you buy Bitcoin, how do you get the coins under your own control? #notyourkeysnotyourcoins
Bittr's Solution
You sign up with Bittr.
You make a simple bank transfer to Bittr
Bittr automatically buys Bitcoin
Bittr sends the satoshis to your own bitcoin wallet. (Taking a plain 1.5% fee.)
Now you have a great way to get Bitcoin without thinking about it. The first time it's probably good to do a one-time transfer, but if that goes well you can set up a recurring daily, weekly or monthly transaction and without giving it anymore thoughts you're #stackingsats.
Of course from then you will have to deal with the custody of the coins yourself, meaning you probably want to start looking at a Bitcoin hardware wallet.
Bittr BV
Bittr is a Dutch company, started by Ruben Waterman. Ruben has finished Master in Blockchain at the Nicosia University.
The signup process



There are four simple steps for signing up:
verify your email address
verify your phone number
enter your bitcoin address: here's where you need to have your Bitcoin wallet set up
set up your bank transfer
Note that Bittr can only accept SEPA bank tranfers from a bank account that's directly on your name. With some new fintech banks the transfer is sometimes done from a bank account that is not in your own name, notably Monzo, Transferwise and Revolut.
If you do want to use a new fintech bank Bunq is probably a good choice, as Bittr is currently using a bank account with Bunq to receive payments.
Countries
Bittr is available to residents of the EEA, this is the EU plus Switzerland and some more countries:
Åland Islands, Austria, Belgium, Bulgaria, Canary Islands, Croatia, Cyprus, Czech Republic, Denmark, Estonia, Finland, France, French Guiana, Gibraltar, Greece, Guadeloupe, Hungary, Iceland, Ireland, Italy, Latvia, Liechtenstein, Lithuania, Luxembourg, Malta, Martinique, Mayotte, Monaco, Netherlands, The, Norway, Poland, Portugal, Réunion, Romania, Saint Barthélemy, Saint Martin (French part), Saint Pierre and Miquelon, Slovakia, Slovenia, Spain, Sweden, Switzerland, United Kingdom.
Bittr Founder
We reached out to the founder of Bittr with some questions:
When did you start Bittr?
We started building Bittr in November 2017, which took approximately 6 months to have a working product (MVP). Bittr was officially incorporated on April 4th 2018, after which it took almost another 4 months just to get a bank account. Therefore, we opened our doors officially in August 2018 and we've been fully operational for over a year now.

What are your best tips for people who are just getting started HODLing?
Never invest anything you cannot afford to loose into bitcoin. Bitcoin is still in its very early stages and therefore very volatile. If on a certain day bitcoin drops significantly in value and you are forced to sell the bitcoin as you actually need the euros for something more urgent, you are forced to take a loss on your investment. Invest responsibly and start by investing 1-5% of your salary on a weekly basis. Imagine your salary is €2000/month, invest €100/month but spread it out evenly over 4 weeks to further improve your euro-cost-averaging strategy and spread bitcoin's volatility more evenly.

How did you like the MSc degree in Digital Currency at the University of Nicosia? The good, the bad…
At the time I was pursuing the Digital Currency MSc at the University of Nicosia, there was a strong emphasis on bitcoin by most of the faculty, which lead to really good class discussions. There was also a "Money and Banking" class that really thought me the fundamentals of how the traditional financial system (does not) work, which was super interesting and really motivated me to dig deeper and deeper into bitcoin and Austrian Economics. Doing the masters remotely made it challenging to really get a good relationship with professors and other students, which was a disadvantage to me (the positive being of course that you can travel and study at the same time!).

Now it's only possible to buy with Bittr. Will you build a system to sell bitcoin? Until then, how do you suggest people sell? (or disHODL)
Bittr also allows you to sell back the bitcoin you've bought thru Bittr via https://www.getbittr.com/sell-bitcoin. Be aware that this has not yet been automated and the actual exchange at which your bitcoin will be exchanged is generally about 2-3% better than what is being estimated on this page.
This is not financial advice
But we don't think you can go wrong with this dog's advice:
Put 1% of your monthly income into $BTC, dollar cost average buy and hold.
This is financial advice.
— The Crypto Dog? (@TheCryptoDog) August 5, 2019
Our conclusion
We've used Bittr ourselves, it's a great way to buy bitcoin automatically. It takes a lot of the pain away that comes with using exchanges. With negative interests soon appearing on saving accounts across the EU it makes a lot of sense to set up your own bitcoin savings account, where you can see Bittr as the slot where you put euros into your Bitcoin piggy bank.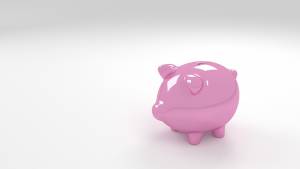 Links