Curve is a UK fintech company that offers the Curve Card which allows you to link and manage all your bank, gift cards, debit and credit cards from a single card through a Curve card app. Curve is great for keeping all your cards in one app, but Curve alternatives are available too.
Some of the other features that the Curve smart card shares with other companies are instant notifications on spending, go back in time, spending categorization, free ATM withdrawals, and more. This article will discuss companies that are similar to Curve Card and offer similar services (A single card that stores all your debit and credit cards).
What is a good Curve Card Alternative?
Curve Card alternatives include services such as VitraCash, Fuze Card, Edge, Lanistar and Aumax. We review them further below.
Not all Curve alternatives are at this moment available. Some are in an early beta stage such as VitraCash and Edge, while Lanistar has delayed its 2020 launch and Aumax is only available in France.
Examples of other competitors in the field of money management apps include Empower and Hiatus that are great for spending categorization and automatic money saving.
Alternatives to Curve Card
Below are cards like curve. However, as pointed out before some Curve competitors are in an early beta stage. At the moment, the smart card we recommend for linking all your cards because of its features and security is Curve.
VitraCard Review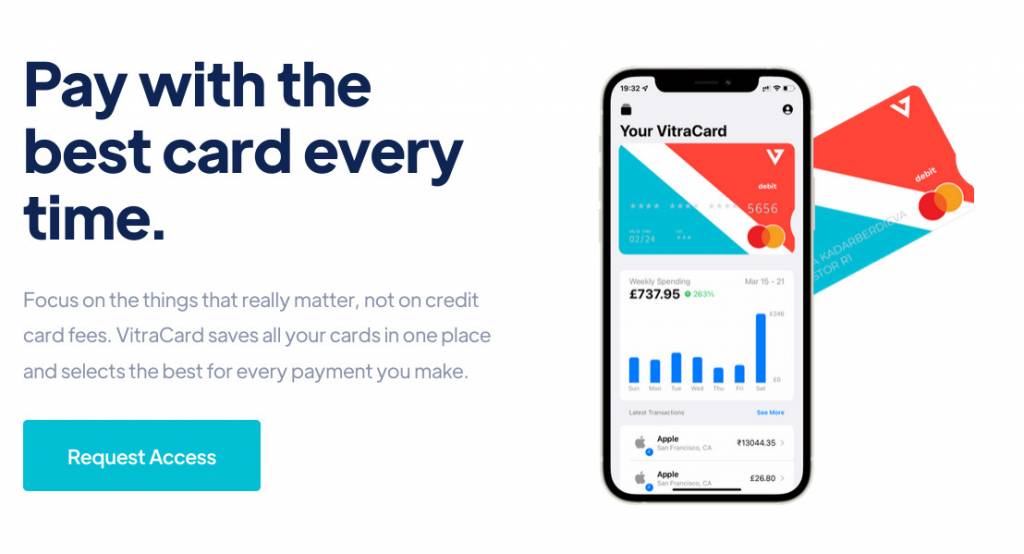 VitraCard is a UK-based fintech company founded in 2020 with its first big market being in the UK and the EU. VitraCard offers the VitraCard that saves all your cards in one place and used Artificial Intelligence (AI) to select the best card for every transaction in terms of fees, insurance, and cashback so you can save money all the time. The VitraCard is a MasterCard debit card that is accepted in over 38 million locations worldwide.
The card is in its early launch-phase. The VitraCard app is already live in the App Store. For Android users you can request early access on VitraCard website.
How VitraCash Works
Users can connect all their payment methods to a VitraCard debit card within the VitraCash app. VitraCard claims that it uses machine learning and artificial intelligence technology to select the best card for every transaction. The cards are selected considering elements such as cashback, insurances, loyalty points, FX rates, and discounts.
VitraCard also helps you track your spending with automatic categorization, earn the best rewards on every transaction, get the lowest FX rates, and manage your finances in one place. All these features aim at helping you save money on every transaction.
How to Sign Up for VitraCard and How to Oder Physical Card
As you go through sign up process on iOS, you will be required to complete KYC. Once you have done this, wait 5-10 minutes for the process to complete, then force close your app and re-open it. Once you return to the app, you will be able to order your physical card. Fortunately, you will be given a virtual card immediately after passing the verification step.
Fuze Card Review
Fuze is a smart card device that comes in two variants: the Fuze Standard Card and the Fuze Saffiano Black Card. It combines all your debit/credit cards (Mag-stripe only), gift cards, and loyalty/membership cards in a single digital minimalist wallet. Fuze card does not support EMV chip cards. It is available on Play Store and App Store. It's a product designed by the company Brilliantts from South Korea. The card cost has a one-time cost of 129 USD.
How the Fuze Card Works
After buying the Fuze Card device, you need to do the following to add your cards. You can store up to 30 different cards in it.
Barcode. This works with membership cards and gift cards. You can use the camera on your smartphone to capture the your card's barcode.
Card reader. This works with credit/debit cards. The card reader connects to your smartphone. You can swipe the magnetic stripe of the card through it and thus register it on the app and on Fuze Card.
Manually. You can manually copy in membership card details.
Once your cards are added you can go ahead and use them. You select the card that you want use via the buttons on the card. Fuze will then emulate the selected card's data. In order to pay, you simply swipe the card through the POS machine. The process of turning on the device, selecting the card you want to use, and emulating payment signals with its magnetic signals and barcode will only be authorized by the user via the PIN that you set.
Is the Fuze Card Safe to Use?
The company claims it is. The card protects itself using auto-swipe technology by clearing all data and reverting to factory settings when a pass-code entry error is detected 5 or more times. Also, it has a location tracking and you'll receive instant notification if you leave it behind, or if it's on the move without you. Additionally, all transactions are authorized via PIN only known to you. We're not sure how the magnetic stripe feature bug can still be considered secure though, and how it's implemented.
Fuze also offers a crypto hardware wallet but we don't judge their product nearly as good as bitcoin wallet leaders such as Trezor that are a great value for the security of your bitcoin and a better Fuze Card alternative for keeping your crypto safe.
Lanistar App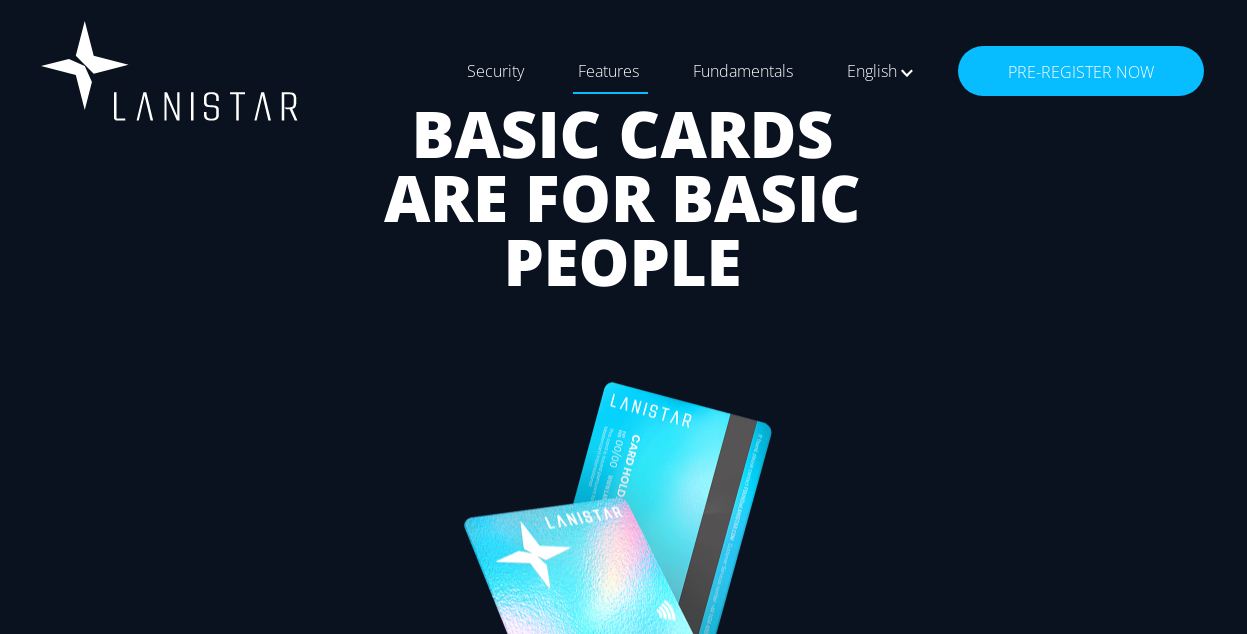 Lanistar is a polymorphic payment card, meaning you can stack multiple cards in one, and swap between them using Lanistar app. Lanistar card is an all-in-one card for all your cards.
Lanistar card is in beta test in the UK and fully operational in Brazil. Pre-registered customers for Lanistar UK have begun to receive the access code to finalize the creation of their Lanistar account.
How Lanistar Card Works
You simply load the payment cards you want into the Lanistar app and then use any of them directly through your Chrome or Chrome X payment card at merchants around the world who accept MasterCard.
You can store up to eight cards directly inside of the app, and swap between them using a pin pad built into the card. It also lets you generate one-time PINs and CVV2 instantly using the pin pad. You can track your spending across all your payment cards, moving payments from one payment card to another. Furthermore, you can Send, request and split money with anyone.

The Aumax Application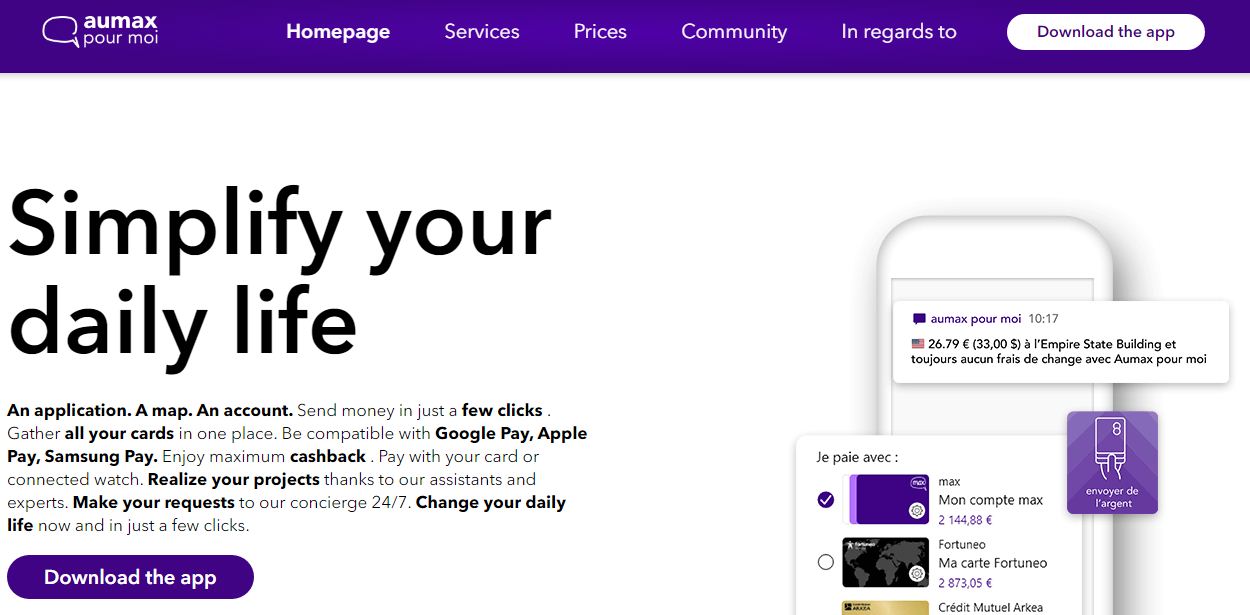 The Aumax app is available to users in France and is compatible with Google Pay, Samsung Pay, Fitbit Pay, Apple Pay, and Garmin Pay. Its Max card allows you to combine/aggregate your bank cards (up to 5 cards) into one and control them from the Max application.
You will have only one card in your wallet and only one code to remember for all your cards.
During transactions, you can switch between cards in a few clicks from your application to choose the best card for that particular transaction. To access this service, click on "Max Card" then select "Add a Card". Next, scan and complete your card information. An authentication payment is made to your card and you will find this authentication payment on your account statement within 72 hours. Then, indicate the payment validation code when activating your card.
You can only scan cards with numbers embossed on it. Also, the card must be in the name of the customer and the information on the card should be identical to the information provided during registration. Foreign cards, business cards, cryptocurrency cards, American Express cards, prepaid cards (example Kard, Lydia, or Nickel), Visa only cards and cards that do not have French approval are not eligible for aggregation.

Similar Companies to Curve
For years, many companies such has Plastc have tried to enter the fintech industry with a similar solution without any positive results. Curve is the company that has been able to stand out in the crowd with a fully functional smart card to link all your cards. It curves all your cards in one.
These companies above with cards like Curve allow you to link and manage your finances from a single place without having to worry about how many cards you will carry around for your transactions. Their convenience, ease of use and top-notch security makes them popular. However, none of them is Curve alternative for Amex card since it is not supported on Curve app. Not all products offered are on the market yet though, and an alternative that is as feature rich as the Curve Card doesn't seem to be there yet.